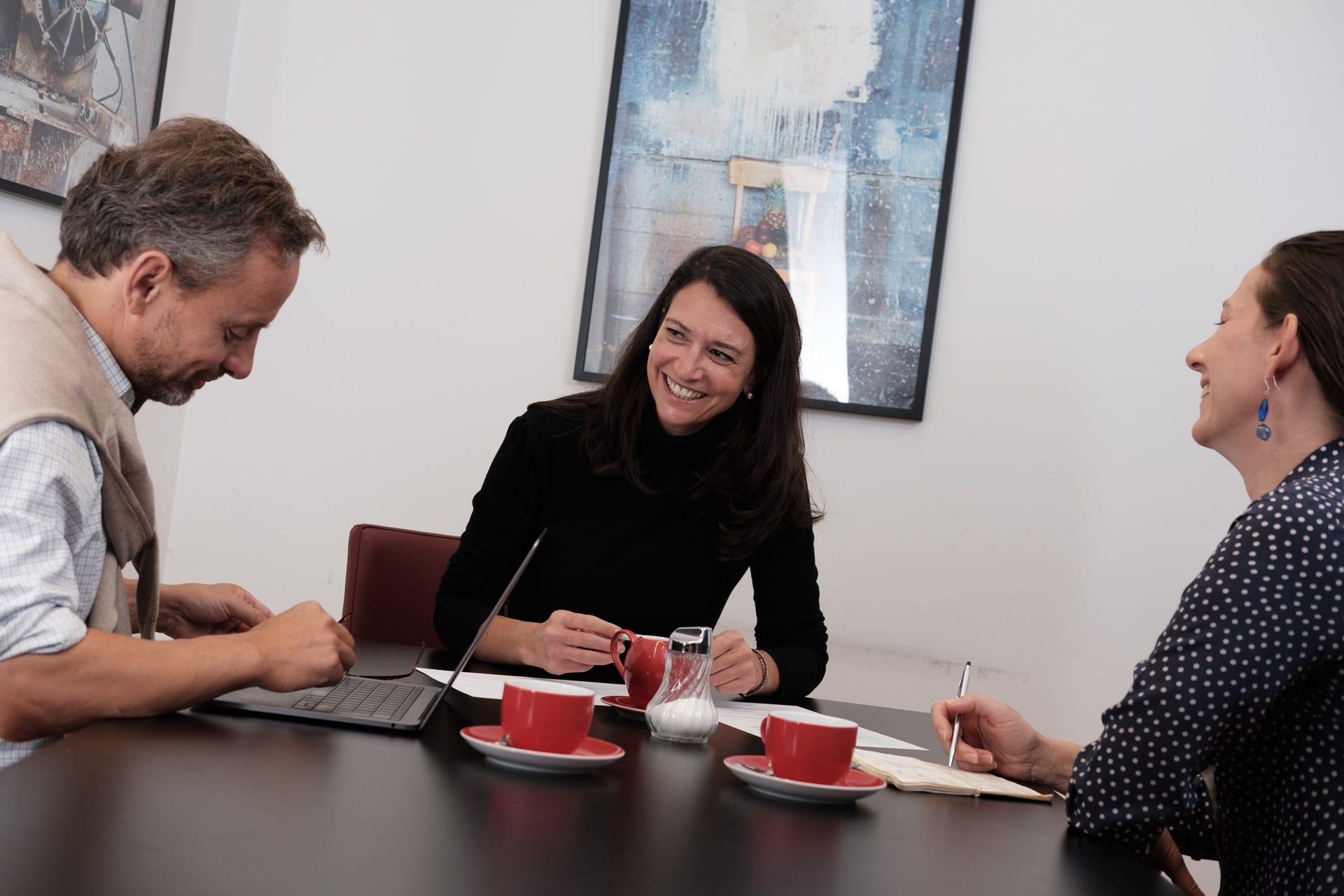 We believe that work is fulfilling
when people do what they are good
at and what they enjoy doing.
GO FOR IMPACT
Invest in your strengths and boost your development
We reveal potential and support skill-oriented change.

With our tailored career & business coaching we stimulate motivation and performance of individuals.
We activate precious resources in companies.

Business consulting
Invest in the strengths of your human resources
Career coaching
Boost your professional life
Our vision
Unfolding potential
We believe that motivation and success are the key for a happy worklife. With our skills analysis we support employees to become more aware of their strengths and to adapt their professional path accordingly.

We love win-win situations: when people work according to their competencies, they experience success and joy. This increases their motivation considerably reflecting in higher productivity of your company.

We are happy to offer you our expertise in the field of skills analysis. Unfolding potential is essential to us.
Cedric B., 37, Geneva
Senior Manager at one of the Big Four accounting firms
"Most of the time, we sense what competencies we have, but we cannot pinpoint them because we have not identified them yet. When it comes to our career, we mostly define ourselves through our qualifications.

What we like to do and what we can easily do, be it privately or professionally, is generally taken for granted, and thus we do not particularly reflect on it.

We do not link our competencies and do not recognize them as a resource for our work. I am now more motivated to use all my potential for my work."
Petra N., 43, Salzburg
Economic psychologist
"Every person has skills that are based on his individual life. It is precisely this potential that needs to be recognized and is the basis of skills assessment: it gives an overall view of the life of managers and employees and identifies five to eight individual core competencies – for the benefit of both the company and its employees.

With Hélène Cuenod I have become more aware of what drives my actions. I have recognized the common thread in my previous experiences. Now I am able to summarize my essential competencies and goals."
Sabine P., 42, Vienna
Director of an international NGO
"Happy and motivated employees are the biggest asset to a company. People who undergo competence-oriented counseling gain important insights into their strengths.

They can assess themselves better and benefit from it in their career path. They recognize the meaning of their work and act with more personal responsibility.

We always work most effectively when we do what we are particularly good at and enjoy doing."
Increase the performance of your company
Do you want to assign your employees according to their highest potential?
If so you need to identify their competencies in order to mobilize these resources to boost the growth of your company.
Make talents visible
We present the talents within your company in clear, immediately usable reports.
As a manager you see black on white which resources you have and you gain valuable knowledge on your employees' potential at a glance.
Personnel changes do not need to be walking a tightrope
Create trust in uncertain times and support your departing employees in their repositioning in professional life.
You show social responsibility and we take care of the rest.
More clarity in HR planing
You optimize strategic planing for personnel decisions
You can adapt the assignments more flexibly to new requirements
Competence-oriented personnel assignment
You check the aptitude of a possible future employee for a key position
You raise your company's profile as a talent developer in your industry
Effective employees' development
You enable further development and adapt the assignment of long-term employees according to their competencies
You support employees on their career path once the work relationship has ended
Your employees are strengthened in their self-perception. It helps them shape their career path
They learn how to verbalize, internalize and retrieve their competencies: they gain self-motivation and self-expression skills
Your employees know how to apply their resources in a professional context
They become high-performers when they do what they are good at and enjoy doing
Your employees embrace their tasks and the overall goal of the company
MORE increases their sense of responsibility and fosters pro-active behavior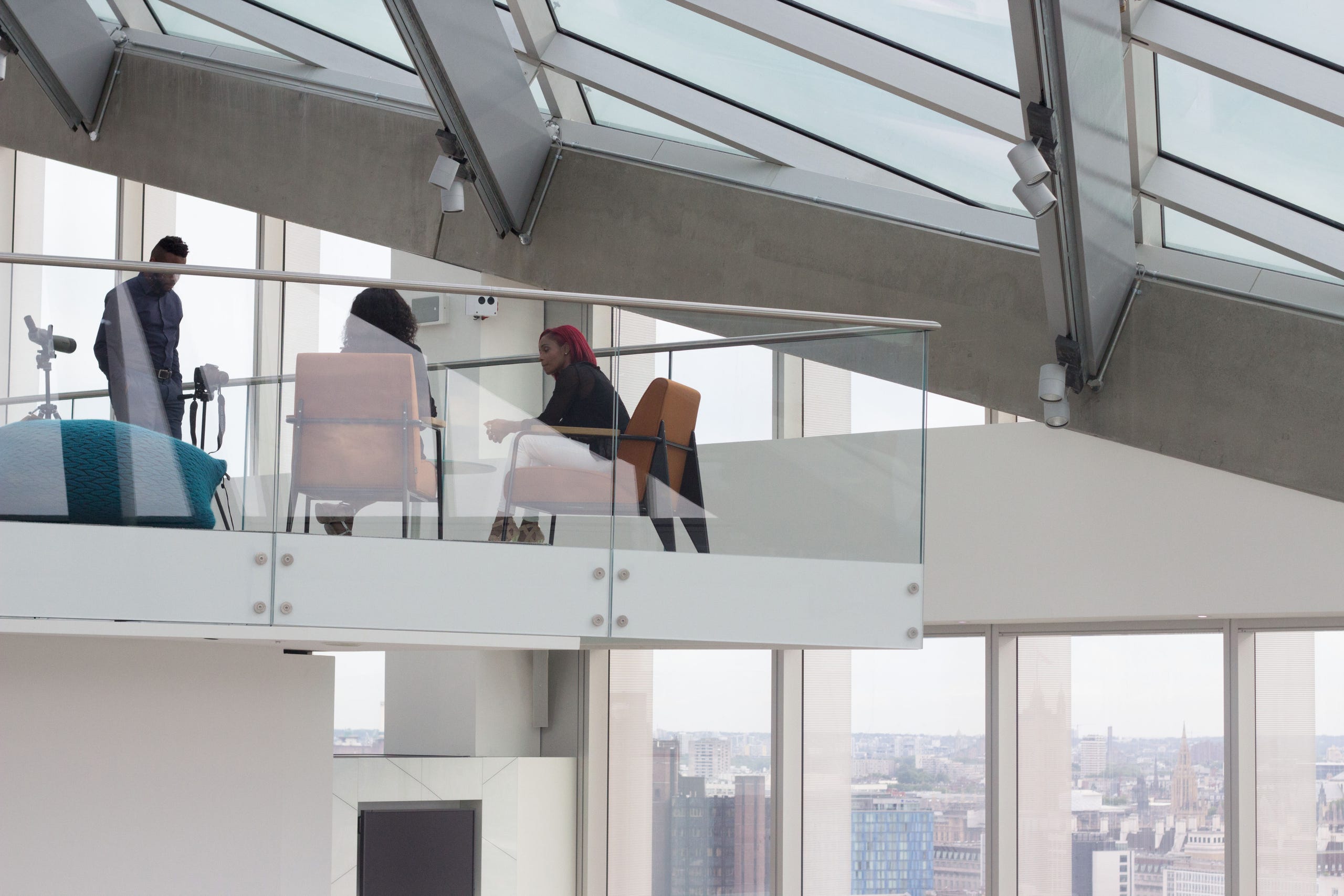 MORE is
· Fast – the result is available in 4 to 5 weeks
Individual - one-to-one coaching of 2 hours
Efficient – 4 to 5 coaching sessions and some personal work
Structured – the process is standardized and tested·
Clear – you get the competencies of your employees on 1 page
We carry out the skills analysis in your premises, in our office or in any place of your choice in Vienna.
We also conduct them online if requested.
MORE - a holistic and structured process
MORE is a science-based coaching process for identifying people's motivation triggers:
what people are good at and enjoy doing
Together with the MORE coach, the participants analyze their professional and non-professional activities, individual development, qualifications as well as learning experiences.
Your employees gain fresh insight into their potential, learn to pro-actively develop it and can clearly formulate it.
You can adapt tasks and responsibilities with great flexibility within your company in line with those resources.
We are happy to support you in this process.
Ownership
When participants express their motivation triggers in their own words, they internalize their competencies. They increase their awareness of their potential and values, know how they can increase their motivation on a daily basis.
Empowerment
Participants recognize a common thread in their professional development. They see that every step in their life, experience and decision makes sense.They strengthen their self-confidence, productivity and creativity.
People's development
…has been with me for a long time: for 18 years I have worked with over 50 social organizations in 20 countries in Latin America, Africa, Central Asia, the Middle East and Europe – a lot of people who really want to evolve and create a better future out of poverty and marginalization. I have often observed that neither organizations nor people are sufficiently aware of all the resources they have. I have also seen the incredible opportunities they unlock when they obtain the tools that enable them to understand themselves better and develop their strengths and potential. That is why I specialized in skills analysis: it means a lot to me to enable people to realize their competencies and talents and to decide to strengthen and develop them. This is empowerment for me.
The power of language
I am fascinated by the power that words can have when they are spoken deliberately and received consciously. Language is an important tool for empowerment: words strengthen, encourage, motivate, reveal and even create. In addition, language can specify vague impressions and enable awareness.

I observe the same in HR: a person develops his potential far beyond imagination as soon as a manager, coach or trainer puts it into words. Encouragement such as "You have a talent for it!" often leads to the appropriation of a competence – the person now knows "I'm good at it" – which in turn can result in a relevant step further.
Empowerment
Development and language are ideally combined in skills assessment: people first discover their resources and abilities, and then learn to express them in their own words in writing and in speech. This in turn triggers their motivation.

Speaking of words: I am fluent in four languages. French and Spanish are my native languages. I speak and write fluently in German and English. I offer skills assessments in all four languages.
Network
I work within networks of coaching companies in Austria, Germany, Switzerland, France and in the United-States. If required, I integrate further complementary competences and expertise in the development of your company.
Do you want to know MORE?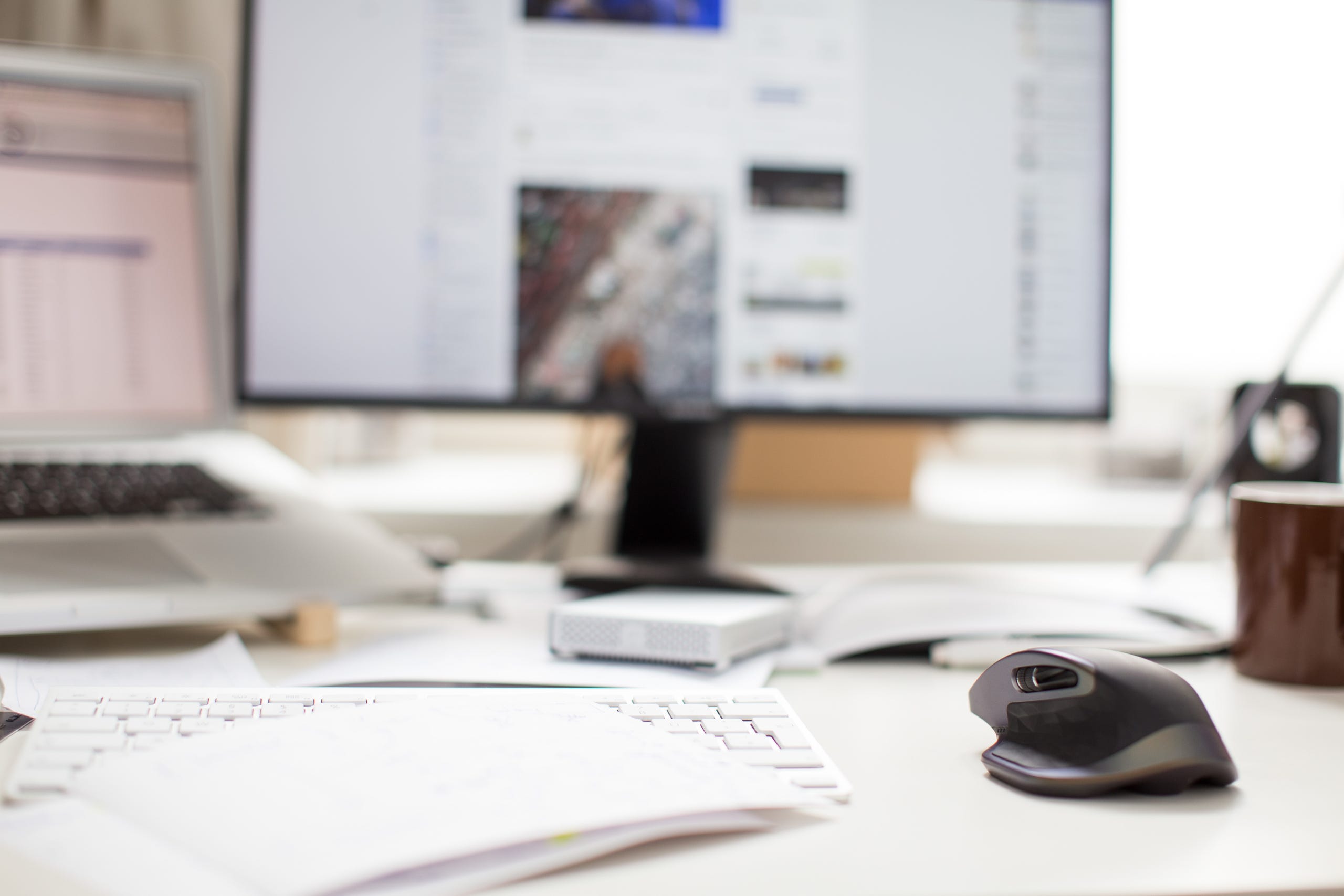 GENERAL TERMS AND CONDITIONS
of Go for impact e.U., business consultancy, here below called Go for impact.


1. General Terms and Conditions / Scope
1.1 All legal transactions between the Principal and Go for impact shall be subject to these General Terms and Conditions exclusively. The version valid at the time the contract is concluded shall be applicable.
1.2 These General Terms and Conditions shall also apply to any future contractual relationships even if these General Terms and Conditions are not expressly referred to in collateral contracts.
1.3 Any conflicting General Terms and Conditions on the part of the Principal shall be invalid unless they have been explicitly accepted in writing by Go for impact.
1.4 If any provision of these General Terms and Conditions is or becomes invalid, the other provisions and any contracts concluded pursuant to these provisions shall not be affected thereby. The invalid provision shall be replaced by a provision which best corresponds to the intention and economic purpose of the invalid provision.


2. Scope of Consulting Assignments / Representation
2.1 The scope of each particular consulting assignment shall be individually agreed by contract.
2.2 Go for impact shall be entitled to subcontract, in whole or in part, the services for which Go for impact is responsible to third parties. Payment of said third parties shall be carried out exclusively by Go for impact. No contractual relationship of any kind shall exist between the Principal and said third party.
2.3 During the validity of this Contract and for a period of three years after termination thereof, the Principal shall agree not to enter into any kind of business transactions with persons or organisations Go for impact employs to perform Go for impact's contractual duties. In particular, the Principal shall not employ said persons or organisations to render consulting services the same or similar to those offered by Go for impact.


3. Principal's Obligation to Provide Information / Declaration of Completeness
3.1 The Principal shall ensure that during the performance of the consulting assignment, organisational conditions in the Principal's place of business allow the consulting process to proceed in a timely and undisturbed manner.
3.2 The Principal shall also inform Go for impact in detail about previously conducted and/or currently active consulting projects, including those in other areas of competency.
3.3 The Principal shall, in a timely manner and without special request on the part of Go for impact, provide Go for impact with all documents necessary to fulfil and perform the consulting assignment and shall inform Go for impact of all activities and conditions pertinent to the performance of the consulting assignment. This includes all documents, activities and conditions that become known or available during the performance of the consulting assignment.
3.4 The Principal shall ensure that all employees as well as any employee representation (works council) provided by law, if established, are informed of Go for impact's consulting activities prior to the commencement of the assignment.


4. Maintenance of Independence
4.1 The contracting parties shall be committed to mutual loyalty.
4.2 The contracting parties shall be obligated to take all necessary measures to ensure that the independence of all persons working for Go for impact and/or of any third parties employed by Go for impact is not jeopardized. This applies particularly to any employment offers made by the Principal or the acceptance of assignments on their own account.


5. Reporting / Obligation to Report
5.1 Go for impact shall be obligated to report to the Principal on the progress of services performed by persons working for Go for impact and/or any third parties employed by Go for impact.
5.2 Go for impact shall deliver the final report in a timely manner, i.e. depending on the type of assignment, two to four weeks after completion of the assignment.
5.3 Go for impact shall not be bound by directives while performing the agreed service and shall be free to act at Go for impact's discretion and under Go for impact's own responsibility. Go for impact shall not be required to work in a particular place or to keep particular working hours.


6. Protection of Intellectual Property
6.1 Go for impact shall retain all copyrights to any work done by Go for impact and/or by persons working for Go for impact and/or by third parties employed by Go for impact (including but not limited to tenders, reports, analyses, expert opinions, organization charts, programmes, performance descriptions, drafts, calculations, drawings, data media, etc.). During the contract period and after termination thereof, the Principal may use these materials exclusively for the purposes described under the Contract. Therefore, the Principal shall not be entitled to copy or distribute these materials without the explicit consent of Go for impact.
6.2 Any violation of this provision by the Principal shall entitle Go for impact to prematurely terminate the Contract and to enforce other legal claims, in particular for restraint and/or damages.


7. Warranties
7.1 Go for impact shall be entitled and obligated, regardless of fault, to correct any errors and/or inaccuracies in Go for impact's work which have become known subsequently. Go for impact shall immediately inform the Principal thereof.
7.2 This right of the Principal expires six months after completion of the respective service.

8. Liability / Damages
8.1 Go for impact shall be liable to the Principal for damages – with the exception of personal injury – only to the extent that these are the result of serious fault (intention or gross negligence). Correspondingly, this also applies to damages resulting from third parties employed by Go for impact.
8.2 Any claim for damages on the part of the Principal may only be enforced by law within six months after those entitled to assert a claim have gained knowledge of the damage and the liable party, but not later than three years after the incident upon which the claim is based.
8.3 The Principal shall furnish evidence of Go for impact's fault.
8.4 If Go for impact performs the required services with the help of third parties, any warranty claims and claims for damages which arise against the third party shall be passed on to the Principal. In this case, the Principal shall primarily refer to the third party.


9. Confidentiality / Data Protection
9.1 Go for impact shall be obligated to maintain complete confidentiality concerning all business matters made known to Go for impact in the course of services performed, especially trade and company secrets and any other information concerning type and/or scope of business and/or practical activities of the Principal.
9.2 Furthermore, Go for impact shall be obligated to maintain complete confidentiality towards third parties concerning the content of the work completed, as well as any information and conditions that contributed to the completion of the work, particularly concerning data on the Principal's clients.
9.3 Go for impact shall not be obligated to maintain confidentiality towards any person working for Go for impact or representatives of Go for impact. Go for impact is required to obligate such persons to maintain complete confidentiality and shall be liable for any violation of confidentiality on their part in the same way as if Go for impact had breached confidentiality.
9.4 The obligation to maintain confidentiality shall persist indefinitely even after termination of this Contract.
9.5 Go for impact shall be entitled to use any personal data entrusted to Go for impact for the purposes of the services performed. Go for impact shall guarantee the Principal that all necessary measures will be taken, especially those regarding data protection laws, e.g. that declarations of consent are obtained from the persons involved.


10. Remuneration
10.1 After completion of the services agreed upon, Go for impact shall receive remuneration agreed upon in advance between Go for impact and the Principal. Go for impact shall be entitled to render intermediate accounts and to demand payment on account as required by the progress of the work. Remuneration shall be due and payable immediately after rendering accounts by Go for impact.
10.2 Go for impact shall render accounts which entitle to deduct input tax and contain all elements required by law.
10.3 Any cash expenditures, expenses, travel expenses, etc. shall be reimbursed to Go for impact by the Principal separately, upon submission of the appropriate receipts.
10.4 In the event that the work agreed upon is not completed due to reasons on the part of the Principal, or due to a premature termination of contract by Go for impact for cause, Go for impact shall be entitled to claim payment in full of the remuneration agreed upon in advance, less expenses not incurred. In the event that an hourly fee had been agreed upon, the Principal shall pay for the number of hours expected to be required for the entire contracted assignment, less expenses not incurred. Expenses not incurred shall be calculated as a lump sum consisting of 30% of the fee required for those services that Go for impactdid not perform by the date of termination of the agreement.
10.5 In the event that intermediate invoices are not paid, Go for impact shall be released from Go for impact's commitment to provide further services. This shall not apply to any further claims resulting from default of payment.


11. Electronic Invoicing
11.1 Go for impact shall be entitled to transmit invoices electronically. The Principal agrees explicitly to accept invoices transmitted electronically by Go for impact.


12. Duration of the Agreement
12.1 This Contract terminates with the completion of the project.
12.2 Apart from this, this Contract may be terminated for good cause by either party at any time without notice. Grounds for premature termination include the following:
– one party breaches major provisions of the Contract
– one party opens insolvency proceedings or the petition for bankruptcy is denied because of insufficient assets to cover expenses.


13. Final Provisions
13.1 The contracting parties declare that all information contained herein is accurate and made in good conscience. They shall be mutually obligated to immediately inform the other party of any changes.
13.2 Modifications of and amendments to this Contract or these General Terms and Conditions shall be made in writing. This shall also apply to a waiver of this requirement in written form.
13.3 This Contract is governed by the substantive law of the Republic of Austria excluding the conflict-of-law rules of international private law. Place of fulfilment is the registered business establishment of Go for impact. Jurisdiction in all disputes is the court in the place where Go for impact is based.
.